WASHINGTON — Virginia primary voters will choose among five men hoping to succeed Terry McAuliffe as the governor of Virginia when they head to the polls next week.

Their votes could also help decide the path forward for both the Republican and Democratic parties still reeling in the wake of Donald Trump's unconventional victory last year. Meanwhile, two candidates are trying to capitalize on their own outsider status in the primary nomination contests and pull their parties away from the political center.

Democrats will choose between former Congressman Tom Perriello, whose progressive platform has drawn Vermont Sen. Bernie Sanders' support, and Lt. Gov. Ralph Northam, who has the support of nearly all of of the state's Democratic lawmakers.
Perriello, who joined the race in January to challenge the presumed nominee Northam, has argued that he can bring a coalition of young voters, black voters and rural voters out to the polls in November — groups whose support would help Democrats win the statewide race.
Northam and his surrogate, current Gov. Terry McAuliffe, argue that the pediatric neurologist would continue to build on the achievements and policies of the McAuliffe administration, including low unemployment and protection of women's rights and the rights of the LGBT community.
The two Democrats are running neck and neck in polls.

Republican voters will decide among three candidates: Ed Gillespie, Corey Stewart and Frank Wagner.
Gillespie, the former Republican National Committee chair, has a commanding lead in the polls and has earned the endorsement of most of the party's state and federal lawmakers. His opponents call him a Washington insider and note that he's never served in elected office. His marquee campaign pledge is to cut the state's income tax rate in order to stimulate the economy.
Corey Stewart, chair of the Prince William County Board of Supervisors, has run the most conservative of the three campaigns. He has grabbed headlines for his controversial defense of Confederate statues and imagery — a stance that cost him the endorsement of several of his Prince William colleagues. And he remains an unabashed supporter of Donald Trump and stands by his calls for tougher immigration enforcement.
State Sen. Frank Wagner has the most experience in state government of the three, having served 25 years in the General Assembly. He pledges to be frank with voters. He believes that his opponents' tax cut plans won't deliver the results they claim. And he highlights his plan to increase transportation funding, which he notes is critically needed in Northern Virginia.
Here's a look at the candidates and the campaign pledges they offer to voters.
ED GILLESPIE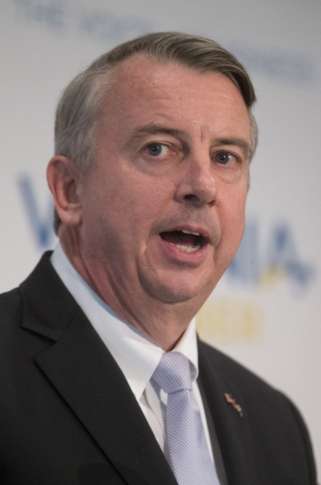 Republican candidate for governor of Virginia, Ed Gillespie. (AP Photo/Steve Helber)
Brief bio: former candidate for U.S. Senate, lost to Mark Warner in 2014; former adviser to President George W. Bush; former congressional aide; corporate lobbyist
Lives in: Fairfax County
Money raised: $3 million in the bank, spent more than $700,000 through the end of March
Standing apart: Gillespie has focused his campaign on his income tax cut plan, which would allow the average Virginia family of four to keep as much as $1,300 more per year in their pocket. He said the tax cut would spur economic growth if phased in over a three-year period.
Gillespie said the state must enact criminal justice reforms, provide education and offer treatment to address the opioid crisis — an issue that has not gotten as much attention during the campaign.
"This is a criminal justice issue, it's a public health issue, it's a work force issue and it is obviously devastating families," he said.
Transportation: "We need to prioritize our spending when it comes to our traffic dollars and transportation dollars. I love bike paths, I ride my own bike, and I've ridden the Mt. Vernon Trail many times, but we've got to put the money into congestion relief and we've got to prioritize those projects properly," Gillespie said.
The state's funding system for transportation projects is already set up to prioritize projects based on projected congestion relief among other measures, but the weight of such factors could be shifted.
Gillespie praised plans for a 10-mile extension of the 95 Express Lanes that will connect to a new Rappahannock River Crossing. He describes the Interstate 66 toll lanes to be built between Gainesville and the Beltway as very important and helpful for Northern Virginia. Both are projects begun during McAuliffe's term.
"But there's more that we can do in terms of being smart — not just in terms of building more roads, which we need to do — but also managing our traffic patterns better."
Dedicated Metro tax: "I do not support a tax increase on Virginians right now."
Trump factor: Gillespie has not embraced Donald Trump, both his candidacy and his administration, as warmly as his opponents.
"If it's good for Virginia, I will work shoulder to shoulder [with President Donald Trump]. If it's bad, I will oppose," Gillespie said.
For example, Gillespie criticized the president's plan to cut all funding for cleaning up the Chesapeake. But he noted a number of areas where he supports the president, like "stopping the war on coal" and allowing for offshore drilling of oil and natural gas.
---
COREY STEWART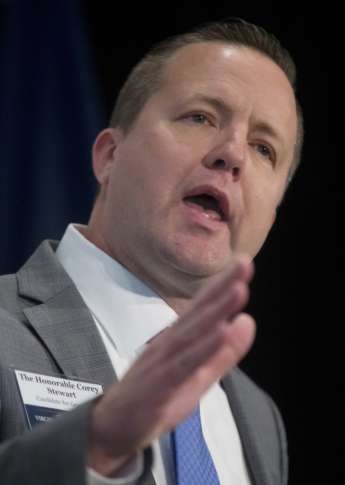 Republican candidate for governor of Virginia, Corey Stewart. (AP Photo/Steve Helber)
Brief bio: chair of Prince William County Board of Supervisors since a 2006 special election, international trade lawyer, fired as Trump's Virginia campaign chair
Lives in: Woodbridge
Money raised: $409,000 in the bank, has spent more than $400,000 through the end of March
Standing apart: Stewart has proposed a tax cut plan that would be fueled in part by a $2 billion reduction to what Stewart calls wasteful or duplicative spending in the state budget.
He views himself as a conservative leader who provides an alternative to what he calls "establishment" Republicans.
"They're looking for strong, new leadership. They're sick and tired of the old establishment way of doing things — the same-old, same-old," Stewart said of voters.
He supports tougher enforcement of the nation's immigration laws and in 2007 supported an effort to have the county's Police Department report people who were arrested and found to be in the country illegally to federal immigration officials.
Transportation: "Virginia does not have a revenue problem for transportation; it's got a priority problem. We've got to be able to cut back spending in other areas and focus that spending on new road construction, especially here in Northern Virginia," Stewart said.
Dedicated Metro tax: Stewart does not support a regional tax for Metro. "I think that the future is in roadways and autonomous vehicles and electric vehicles, and for that we need road infrastructure. We should not be applying more of our funding toward Metro. It needs to go into the construction of newer, bigger, wider lanes for automobiles," Stewart said.
Trump factor: "I have always been loyal to President Trump, and I think that's going to be a big plus," Stewart said.
---
FRANK WAGNER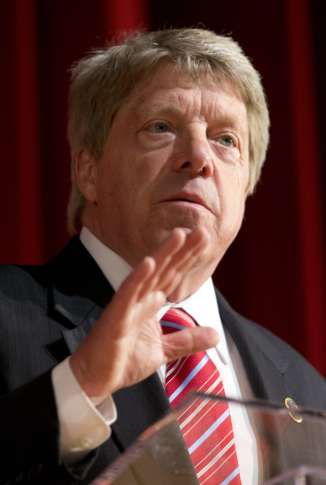 Republican gubernatorial candidate state Sen. Frank Wagner. (AP Photo/Steve Helber)
Brief bio: Naval Academy graduate; diver for the Navy; owned ship repair businesses; has served 25 years in the General Assembly, joined the Senate in 2001 and chairs the Commerce and Labor Committee
Lives in: Virginia Beach
Money raised: about $178,000 in the bank, spent more than $332,000 through the end of March
Standing apart: Expanding career and technical education stands among Wagner's top campaign pledges.
He wants to encourage schools to provide students with training that would lead to industry certifications by setting technical accreditation standards, which would serve as a bookend to the college-focused Standards of Learning. He believes it would encourage more students to pursue technical careers that don't require a college education and help fill open jobs in the state.
"We have way too many kids graduating from college and are unemployable and they're sitting on massive student debt. And we've got to resolve this problem both for the good of the student as well as the economy of Virginia," he said.
Transportation: "We have got to increase revenues in transportation; we don't have the money to do what needs to be done. If we don't do that, what you're going to see is more HOT lanes, more $20 to $30 tolls … and I just don't think that's the way to go," Wagner said.
He said such transportation investments are needed in Northern Virginia. To fund them, Wagner would switch Virginia back to a fixed per-gallon tax on gasoline rather than the percent tax that was instituted under a 2013 law.
He also supports setting a floor for the regional gas taxes charged in Northern Virginia and Hampton Roads. A bill he supported in the Senate to make that change would have generated another $100 million based on recent gas prices. The House considered the measure a tax increase and rejected the bill.
Dedicated Metro tax: Wagner believes Virginia could raise its share of any additional Metro funding by selling bonds backed by Northern Virginia's additional gas tax. But he wouldn't support the additional funding unless the federal government also contributes to the transit system and Metro rewrites its labor agreements.
"We're going to be throwing good money after bad unless a new labor agreement's come up with and that organization [Metro] proves itself that it's running efficiently," Wagner said.
Trump factor: "Are you worried about Donald Trump? I'm not worried about Donald Trump. I'm worried about Frank Wagner, and I'm worried about making Virginia a better place to live and a more vibrant economy."
He supported John Kasich for president during the GOP primary last year but later joined Trump's Virginia campaign.
"When the Trump campaign called me, I said I'd be delighted to be co-chair on the Trump campaign because I'm a Republican, and I'm a proud Republican. … Was he my first choice? No. But when asked to do that, I said absolutely. And I think, on foreign policy, I think he's done a good job."
---
RALPH NORTHAM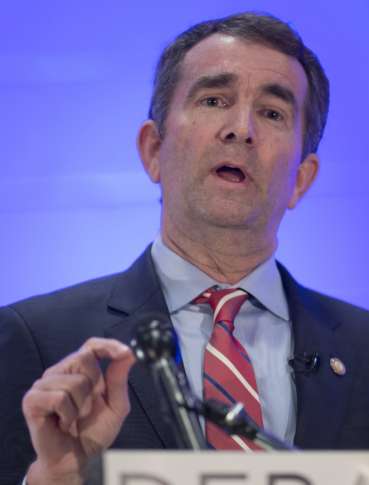 Democratic gubernatorial candidate, Lt. Gov. Ralph Northam. (AP Photo/Steve Helber)
Brief bio: currently serves as lieutenant governor; pediatric neurologist; served in state Senate from 2008 to 2013; Desert Storm veteran
Lives in: Norfolk
Money raised: spent $1.3 million through the end of March with $3 million in the bank
Standing apart: Northam said that his experience in state government and his success winning a statewide election differentiate him from his opponent, Perriello.
"The governor gets four years. So Virginia needs a leader that has experience in Richmond that knows how to get things done and also has relationships that can bring people from both sides of the aisle to the table," he said. If either man wins in November, he'll have to work with Republicans, as the part is likely to retain control of both chambers of the General Assembly.
Northam's message to voters has focused on expanding economic opportunity. The lieutenant governor, who has tied himself to outgoing Gov. Terry McAuliffe's legacy, uses the same "building a new Virginia economy" tag line as McAuliffe to promote the state's low 3.6 percent unemployment rate.
Transportation: Northam supports increased funding for transportation, including by setting a minimum level for Northern Virginia's regional gas tax.
"We obviously need to look at a lot of different ways of funding transportation. … Tolls is another option. But we've got to be very careful not to cripple different regions with very high tolls. I've heard people complain of getting in the HOT lanes is over $20 at some times. The tolls in Hampton Roads with the Portsmouth tunnels have been absolutely crippling. So we need to look at each project," Northam said.
He supports the state's current rating system for transportation projects that is intended to direct funding to the most cost-effective projects.
Dedicated Metro tax: A dedicated Metro tax is "something we need to talk about," Northam said.
He said Metro must take care of its own issues before a funding plan could be considered.
"We need to make all of Virginia know that Northern Virginia is very important to our economy and that they carry a lot of water for Virginia, and so leadership is going to need to take a plan to the General Assembly; there's going to have to be bipartisan support. And I hope I can lead that discussion and find a dedicated source of revenue for Metro so that we can keep it vibrant," Northam said.
Trump factor: "We're watching very closely what goes on in Washington, because we're going to need to react to it and it's not just health care — it's the immigration status, it's the environmental issues, you know HUD for affordable housing — there are a lot of things that we depend on federal grants, federal funding for, and if they're going to pull that back, we've got to be in a position in Virginia to react to it."
---
TOM PERRIELLO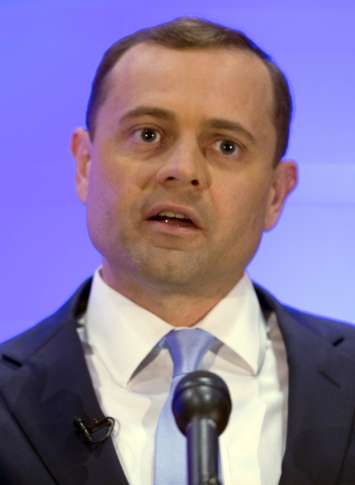 Democratic gubernatorial candidate former Congressman Tom Perriello. (AP Photo/Steve Helber)
Brief bio: one-term congressman representing the Charlottesville area; served as the CEO of the Center for American Progress Action Fund; worked for the Obama administration in the State Department
Lives in: Alexandria
Money raised: spent more than $503,000 through the end of March, has $1.7 million in the bank
Standing apart: Perriello has rolled out a series of policy proposals calling for debt-free community college and trade school or apprenticeship programs.
He said his workforce and jobs ideas — including raising the minimum wage and paid medical leave — will attract voters in more rural parts of the state that have seen manufacturing and mining jobs disappear.
"I think that one of the biggest challenges we have today economically is automation and technology changing jobs and quite frankly disrupting and eliminating many jobs across the state," Perriello said.
Transportation: Transit, rail and road projects all need additional funding, he said.
"Ultimately, some of that's about leaders who are willing to tell people what they already know, which is if you want to get those sorts of investments, we're going to have to do a combination of some cuts and some revenue increases to get there."
Dedicated Metro tax: Perriello said he would support a dedicated tax for Metro. He said there are "a number of ways to get there that deal with both the regional governance questions as well as the revenue issues."
"This is a time we need to be investing significantly in Metro. There's no way for an area of our population volume and density to be able to manage any sort of reasonable commute times if we're not dealing with a very top-of-the-line public transportation system," he said.
Trump factor: "When I launched Jan. 5 and said we were going to be a firewall against the hate and bigotry of the Trump administration, nobody else in the race — including Dr. Northam — was talking about Donald Trump. And many people said it wasn't a Virginia issue, and I considered that a very privileged perspective, because it was incredibly local to communities across Virginia."